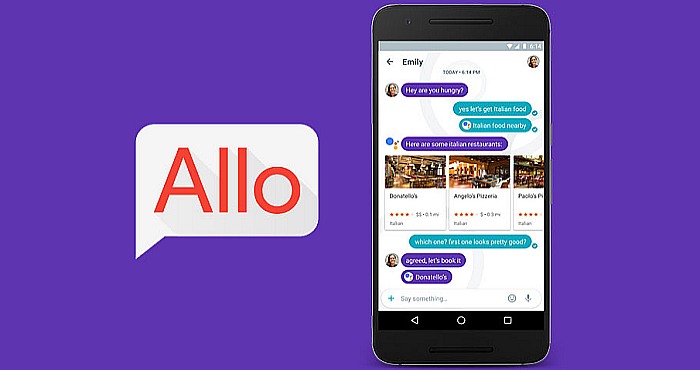 Download ALLO Messenger for Android and iPhone. In Allo, Google has combined everything which it has got from all its previous messaging services with the machine learning techniques. Off course, Allo for the first time is able to work as a Google Assistant, which is the most conversational service of Google Now that will also make its place in other products such as Google Home, Android Wears, etc.
As you know that Google has already been working on Hangouts, which is messaging app that includes the video chat service too, the question which arises here is that why Google has released another app when there is already one. As the company's VP told that the reason for launching this app is that company is aimed to locate Hangout as its highly productive and enterprise services, while Duo and Allo are meant to function as the user products.
He said that if you think regarding enterprise, it is a very different thing from user product. Google has put its services in these two distinct categories. The team has decided to make the product as they want it to be, by dividing the one app into two forming two different apps and then start working from scratch. One section where they use this method is Duo and Allo, which are based on your phone numbers, not Google accounts.
Allo apk for Smartphone
Not Available for iPhone
Not Available for Windows Phone
Not Available for Blackberry
Not Available for Amazon
Not Available for Firefox OS
Allo app for Tablet
Download Allo for Android Tablet
Not Available for iPad
Not Available for Windows Phone Tablet
Not Available for Blackberry Tablet
Not Available for Amazon Tablet
Not Available for Firefox OS Tablet
Allo for Desktop
Not Available for PC
Not Available for MAC
Not Available for Linux