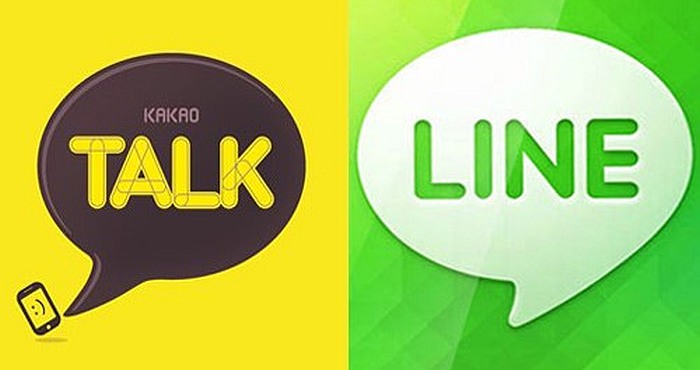 Different messaging apps compete for dominance in different sections of the world. This is a similar case to KakaoTalk and Line messaging apps. The competition is mostly brought about by the features that are offered by such apps, which is among the reason as to why the respective developers keep on updating them.
KakaoTalk dominates in Korea and therefore, in this country there is no any battle. Actually, KakaoTalk has become the default messaging tool in Korea whereby it is being used by around 7 out of 10 people. This makes it to trump all the other messaging apps like Whatsapp, TikTok, Line, among others. Both of the two apps (Line and KakaoTalk) are technically Korea apps. Basically, Line was technically produced by Never Japan. This is a subsidiary of Naver, which is the most popular search engine in Korea.
Similarity between Line and KakaoTalk
Both of the two apps are basically similar, in that they will tell you if has already read your message. You will also be told how many people in a group have read your message. Although, you will not have an idea on how to read it. Also, with both of the two apps, you will not be able to see if the other party is typing a message.
Emoticons vs. Sticker Cartoons
Emoticons are dominant in Line, they are also referred to as sticker cartoons. This is an awesome feature that creates humor and fun when engaging with messages via this app. The sticker cartoons (for Line) have been upgraded, meaning that they are not plain line the pale emoticons in KakaoTalk.
Seamless Integration
One of the main advantage of line over KakaoTalk is the fact that you can access it via a desktop computer. The app integrates well in MacBook and any other device like tablets. You can easily download a version for MacBook and login after scanning the QR code with the help of your phone. You will not need to use the login, although if you choose, you can move on and consider using them.
Voice Messages
KakaoTalk takes the dominance in this case. This is due to the fact that it offers voice messages. They are short voice messages but very awesome when used as a form of communication. This is a disadvantage to Line as it does not offer voice messages.  With the newest updates in Line, users can consider "punches air" at the expense of voice messages.
Line Messages
This is another point for Line. Its camera is basically a photo sticker machine. You will love how you will get everything from text input, brushes, stamps, borders, filters, and so on.
Location vs. Phone contact
KakaoTalk gives you the opportunity to share phone contacts via a button while Line allows you to share location. Both are awesome features.