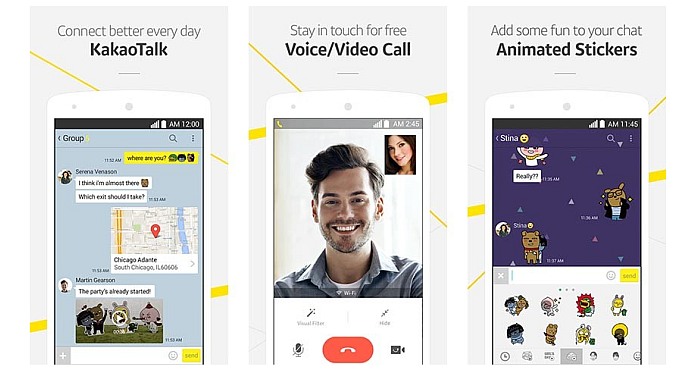 With KakaoTalk app, you can send documents to anyone and also use it for official purpose and you as well use it to send pictures and greeting to everyone in order for them to share comments and reviews with you. You can find superb features in KakaoTalk app that would help you in many places.
You can check the option of a map that is available in KakaoTalk application, if you forget the way while driving. You would be able to get to your destination through the map. On the other hand, you can use this application to call anyone to discuss about anything you want. KakaoTalk doesn't charge you a dime, even if you talk with people for the whole day and night.
With KakaoTalk app;
It is possible for you to share your location
You can schedule gatherings, lunches and appointments
You can carry out multitask during free calls, including sending messages in other chat rooms
You can talk on any Smartphone and PC
You can have more fun with Kakao mobile games
You can also add friends by using BlackBerry PIN
KakaoTalk app is a fast, fun and easy way to communicate with your family and friends. It is being used by over 159 million people all over the world. Kakao Talk application supports Asha, Windows OS, BlackBerry, iOS and Android. This application uses Internet connection (Wi-Fi or EDGE/3G) for messaging and calls.