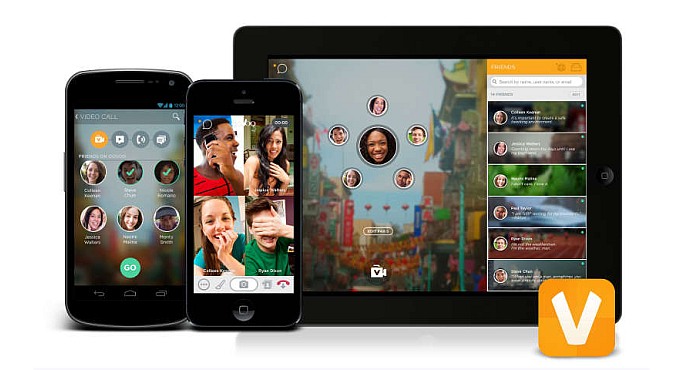 OOVOO Messenger is a messaging and video chat app, available for Androids, iPads, iPod and iPhones. OOVOO can also be used on a MAC or PC. You can video chat with up to 12 people simultaneously; you can see four people on the screen at the same time during these video chats with OOVOO App.
However, OOVOO Messenger app doesn't have the built-in features such as playing games or YouTube videos, unlike Kik. Privacy settings exist, unlike Keek. Messages don't disappear, unlike Snapchat. Location settings never reveal the part of the world you are, unlike Tango. This are some of the reasons OOVOO Messenger app don't have any problem.
How to use OOVOO
Use your first name only, in your profile.
Come up with a username that doesn't have your last name included.
Make use of a profile picture that doesn't reveal where you reside.
Don't disclose your personal information, similar with the profile video.  In the alternative, just make use of one of the general videos that come with OOVOO.
Avoid adding a status message and don't add your personal information, if you do. Avoid putting your private and personal information in the profile.
Endeavor to make use the Privacy settings.
The privacy option where you can specify how and if people can locate you on OOVOO Messenger app is another great thing about this application.
Keep your contact information PRIVATE!
Don't ever add your OOVOO ID or Kik name or Instagram or Ask.fm link, or phone number or email address on the Internet where anybody can have access to it!
Ads on OOVOO Messenger App
There will be ads shown on the within the application, as OOVOO is free to download.  Don't forget that children could take these ads as part of the app.  An ad may look like a game with a blinking red warning icon that can be taken by a child as part of the app and therefore click the ads. You can pay for the premium option for the mobile app to remove ads.