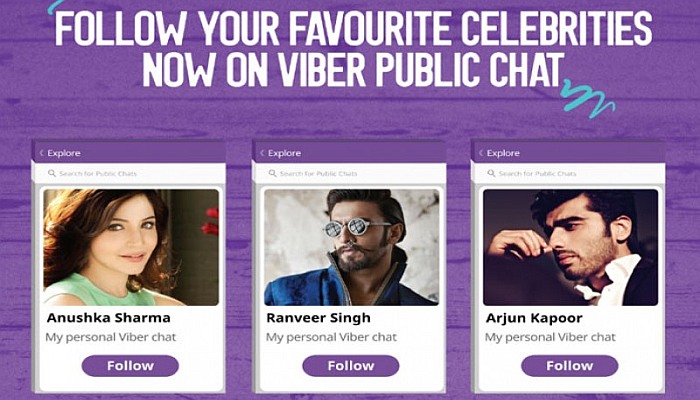 Viber, since its initiation earlier in 2013, has come out as a giant performing app on all the smartphones. This app is so popular that you are sure to find it in all the smart handsets joining the likes of another biggie Whatsapp. A lot of people you ask would suggest that Whatsapp is the best for messages and Viber is the best for making phone calls, both are free, and that is the main reason for popularity among Indian Users. The app has come a long way with the Indian audience and so it came as no surprise when the company announced that it has crossed the 40 million mark in the country.
Viber has a cool interface and a number of options available for every task. The messaging system is smooth and easy. The phone call feature is unmatched and new updates all the time give it numerous new options for user's entertainment and socializing needs. All these things together have created this app an essential one for Android and Windows Users.
In the last two year, this app has witnessed a tremendous and highly appreciative growth of 200% in a year, as stated by the company's spokesperson. This led to the ultimate creation of a huge user base and an ever growing market for the company.
The company's success is not limited to India but it has its wings in over 193 other countries, accounting to 515 million registered users of Viber across the world, giving it a huge international share of the business. Crossing an appreciable mark in India is yet another reason for celebration for the Viber India Head, Anubhav Nayyar and his team that have clearly been working hard to improve ad maintain this app.
Viber also came up with a unique feature earlier in the year by the name Viber Public Chas, enabling the user's to discover, share and interact with communities, conversations and content on their handsets. These public chats became popular too and now users have over 50 Public chats that include varied topics like entertainment, trends, sports and travel.
The most notable feature of this app is the simple messaging system and the HD calls that uniquely make it the top choice for Indian users and this mark is a living testimony to the status of satisfaction of users.