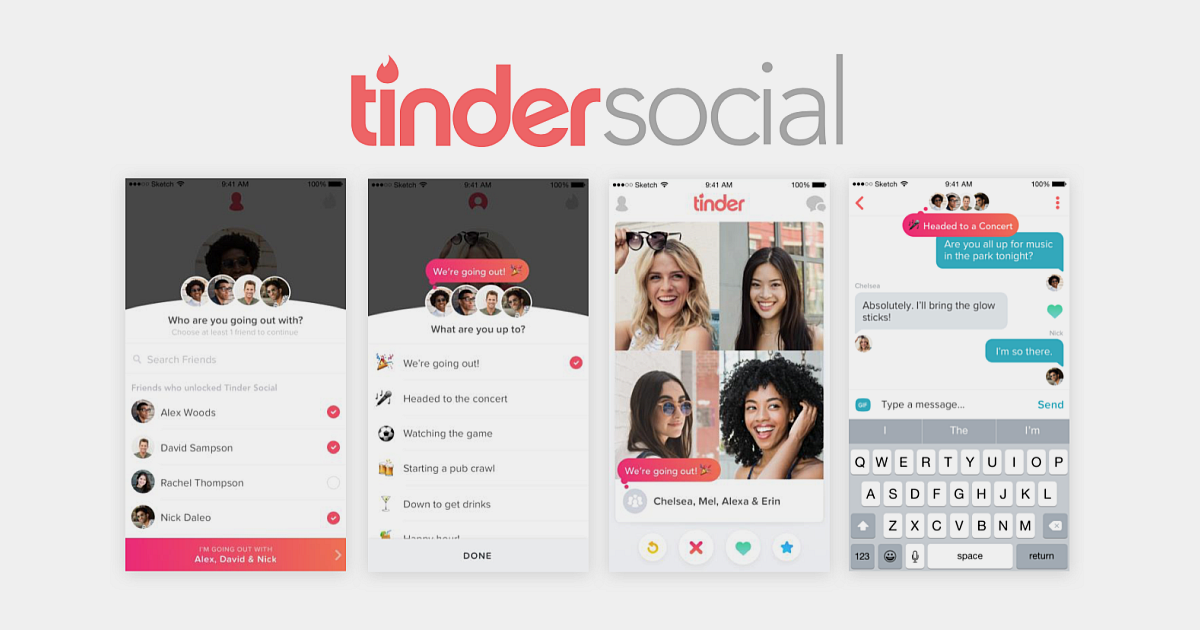 Tinder, the dating service has launched a new feature called Tinder social. The feature lets you create groups, meet others, chat, and planning of activities. Using Tinder has made social connections the same way they are in a real world because you can now have groups of friends sharing common interests.
The company has already tested the feature in Australia and claims that Tinder social users have organized pub crawls, attended, concerts and more. The feature will be available inside the Tinder app, of course after the app update users will have to toggle the feature on as it is switched off by default.
Also, Tinder has launched what it calls Reactions. This enables you to have a sort of animated conversation with the person you are chatting with. With Tinder Reactions, you can give her a round of applause if she is brilliant and if he is rude, just throw him a drink to his face. You can also send hearts and laughs depending on the mood of your chat.
Tinder Gold is now available for users globally both for Android and iOS users, this is after a successful test of the feature in Mexico and Australia. This is of course for the premium members. What this does is that it lets you see those users who like you before you swipe.